Bowling Depot - COVID-19
April 10, 2020
League update: We will be discontinuing and cancelling the balance of the 2020 league season.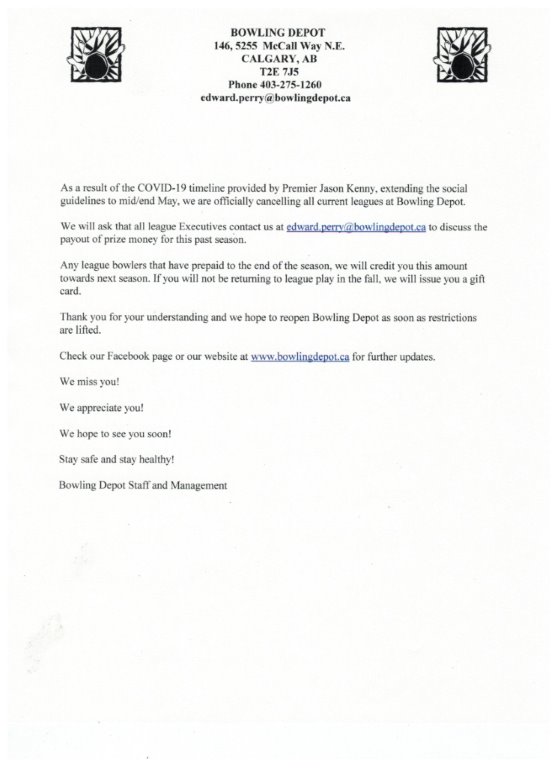 March 17, 2020
Due to the severity of the current COVID-19 situation and the state of emergency by the Government of Alberta, we will be suspending operations.
Our current leagues will be delayed and we will be in touch with the league executives of all leagues once it is determined to be safe to resume operations. Our current bookings can be deferred to a later date or cancelled and deposits refunded.
At this point, we wish everyone in the bowling community to stay safe and we will see you again once this unthinkable situation abates.